Product Information
Indidually packed Sansho Peppers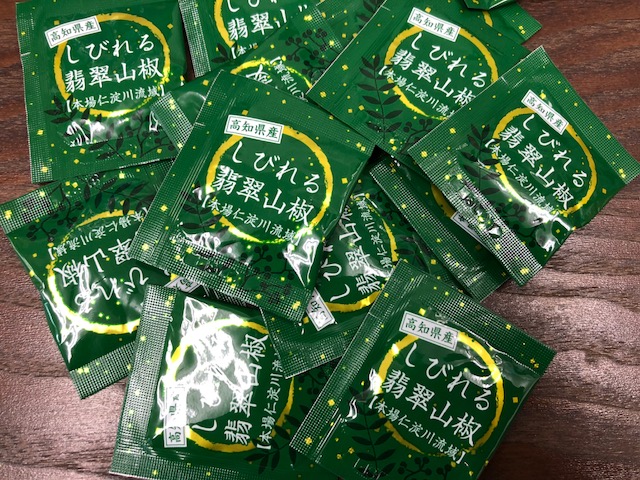 Product Characteristics
Because impurities are thoroughly removed, our peppers have a very strong spice, which is the original taste of sansho pepper, and very little unpleasant taste.
- No waste with our 0.2g pack that is used up in one serving!
- Our drying process uses marginal humidity to give the final product a feel of moisture close to the raw item.
- harvested by hand and produced in small bathces means these peppers have the highest quality and freshness.
Company Name

Glazia Co.,Ltd

Company Location

Kochi City,Kochi

HP
Net Content

Storage Temprature

Normal Temprature  

Shelf Life

365 days

JAN Code

Highlight and Warning

Manufaturing Company

Sanwa Foods Co.,Ltd

Location

Fujioka city,Gunma

Distibutor

Location

Approval & Certification

Certification Mark

Strage Conditon

Please store away from direct sunlight.
Overview Information
Sansho Peppers (Kochi Prefecture)
YouTube
類似商品